Trooper Russell Clements #270
3rd Canadian Mounted Rifles
In April 1902, the British requested a fourth contingent of 2,000 men from Canada. These units arrived in South Africa after the war had ended, however, and returned to Canada in July 1902 at which time they disbanded.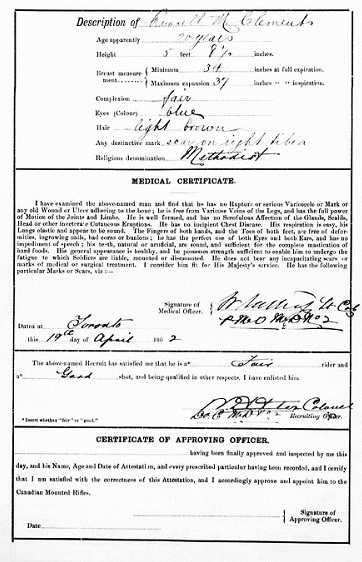 August 1902
Trooper Russell Clements, of the 3rd Canadian Mounted Rifles, got home on Friday evening. He looks well and says that he had not a day's sickness during his stay in South Africa. His only regret is that he did not arrive there before the end of the war.